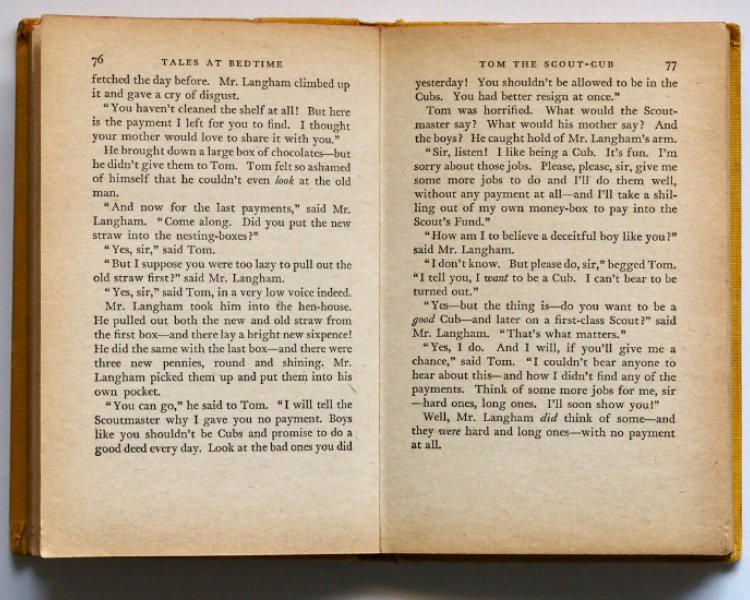 Billede: Canva
Alle Vinderne Af Pulitzerprisens Litteraturpris

Pulitzerprisen er en amerikansk pris, der hvert år uddeles inden for journalistik, litteratur og musik. I denne ombæring vil vi beskæftige os med dem, der har vundet prisen fores deres litteratur.
Her er vinderne af Pulitzerprisen i litteratur siden 1948
1948: James A. Michener, Tales of the South Pacific
1949: James Gould Cozzens, Guard of Honor
1950: A.B. Guthrie, The Way West
1951: Conrad Richter, The Town
1952: Herman Wouk, The Caine Mutiny
1953: Ernest Hemingway, The Old Man and the Sea
1955: William Faulkner, A Fable
1956: MacKinlay Kantor, Andersonville
1958: James Agee, A Death in The Family
1959: Robert Lewis Taylor, The Travels of Jaimie McPheeters
1960: Allan Drury, Advise and Consent
1961: Harper Lee, To Kill A Mockingbird
1962: Edwin O'Conner, The Edge of Sadness
1963: William Faulkner, The Reivers
1965: Shirley Ann Gray, The Keepers of The House
1966: Katherine Anne Porter, Collected Stories
1967: Bernard Malamud, The Fixer
1968: William Styron, The Confessions of Nat Turner
1969: N. Scott Momaday, House Made of Dawn
1970: Jean Stafford, Collected Stories
1972: Wallace Stegner, Angle of Repose
1973: Eudora Welty, The Optimists Daughter
1975: Michael Shaara, The Killer Angels
1976: Saul Bellow, Humboldt's Gift
1978: James Alan McPherson, Elbow Room
1979: John Cheever, The Stories of John Cheever
1980: Norman Mailer, The Executioner's song
1981: John Kennedy Toole, A Confederacy of Dunces
1982: John Updike, Rabbit is Rich
1983: Alice Walker, The Color Purple
1984: William Kennedy, Ironweed
1985: Alison Lurie, Foreign Affairs
1986: Larry McMurtry, Lonesome Dove
1987: Peter Taylor, A Summons to Memphis
1988: Tony Morrison, Beloved
1989: Anne Tyler, Breathing Lessons
1990: Oscar Hijuelos, The Mambo Kings Play Songs of Love
1991: John Updike, Rabbit At Rest
1992: Jane Smiley, A Thousand Acres
1993: Robert Olen Butler, A Good Scent from a Strange Mountain
1994: E. Annie Proulx, The Shipping News
1995: Carol Shields, The Stone Diaries
1996: Richard Ford, Independence Day
1997: Steven Millhauser, Martin Dressler: The Tale of an American Dreamer
1998: Philip Roth, American Pastoral
1999: Michael Cunningham, The Hours
2000: Jhumpa Lahiri, Interpreter of Maladies
2001: Michael Chabon, The Amazing Adventures of Kavaliers & Clay
2002: Richard Russo, Empire Falls
2003: Jeffrey Eugenides, Middlesex
2004: Edward P. Jones, The Known World
2005: Marilynne Robinson, Gilead
2006: Geraldine Brooks, March
2007: Cormac McCarthy, The Road
2008: Junot Diaz, The Brief Wondrous Life of Oscar Wao
2009: Elizabeth Strout, Olive Kitteridge
2010: Paul Harding, Tinkers
2011: Jennifer Egan, A Visit from the Goon Squad
2013: Adam Johnson, The Orphan Master's Son
2014: Donna Tartt, The Goldfinch
2015: Anthony Doerr, All the Light We Cannot See
2016: Viet Thanh Nguyen, The Sympathizer
2017: Colson Whitehead, The Underground Railroad
2018: Andre Greer, Less
2019: Richard Powers, The Overstory
Tak til Formula Swiss
Vi sender et stort tak til Formula Swiss, der har støttet os i udarbejdelsen af denne artikel. Hos Formula Swiss kan du finde en masse lækre produkter, der indeholder cannabisolie.
af: Kristian Ommen
Kommunikationskonsulent hos SEO- og Content Marketing-bureauet Nutimo